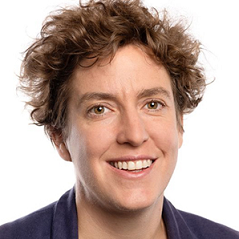 Exclusive interview with Annatina Foppa, Deputy Head of eHealth Suisse, one of the co-hosts of the IHE-Europe Connectathon Week 2022 taking place in Montreux.
Appointed in May 2021 to Deputy Head of eHealth Suisse, the Swiss Competence and Coordination Centre of the Confederation (State) and the Cantons in Switzerland, Annatina Foppa has a comprehensive background in standards having graduated in Philosophy of Science and Physics with her thesis on 'Standards in Measurement'.
Annatina first became aware of the importance of standards during her studies, realising they are crucial to getting national and international projects completed and soon became a 'standards believer'; initially working in the energy sector before moving to the healthcare IT sector some 6 years ago. Her initial work in healthcare was in communications but Annatina found herself become increasingly attached to the technical side, due to her strong grounding in standards.
Swiss eHealth Strategy
Switzerland's eHealth strategy began in 2007 and it soon became clear that there were two resulting and equally important outcomes: firstly, the Electronic Patient Record (EPR) that could be shared by the patient with and by healthcare professionals and secondly the need for an independent organisation between the State and the Cantons - so eHealth Suisse was born. Health is the Canton's responsibility BUT there had to be collaboration between Cantons, some being quite small, so basically Switzerland has a decentralised EPR with a number of providers; "This is where IHE makes its entrance", says Annatina, "Essentially it comes down to collaborating on standards and competing on solutions - that is our mantra."
eHealth Suisse uses the IT Infrastructure Technical Framework and puts the framework into law with Swiss extensions, via the Federal Office of Public Health, and providers have to implement it and their solutions have to comply! Today it is solely the ITI Framework for EPR but once the infrastructure is in place other related domains and content, including eMedication (Pharmacy) and eVaccination, in particular, will be the next steps.
 "We also aim to have solely international Profiles with if necessary appropriate Swiss extensions, so we can fully share with the international community; this is an evolutionary step from currently having a mix of purely Swiss Profiles and international Profiles with appropriate Swiss extensions. Of course consensus is key", Annatina says. "Today the XDS infrastructure and mHealth Profiles are the most important ones for us" she adds.
EPR Project
For Switzerland digitalisation in healthcare is currently low, the standard and quality of equipment in larger institutions is very high (unsurprisingly we still have some GPs working without PCs!) and likewise sharing data (information and images) within hospitals / institutions is generally good, BUT they have been much less able to exchange healthcare data between the many institutions. EPR is seen as the first step to overcome the "silo effect", using a common shared platform. "This particularly came to light during the COVID pandemic when it became clear that COVID reports were still completed and circulated by fax; "Patients rightly expected information to be transported digitally and it was a shock to the public that this was not so", Annatina explains. "This shortcoming, whilst embarrassing, demonstrated how far we still had to go but it also helped focus attention on the need for digital transformation and in particular digital exchange of data to be accelerated".
An obvious clear major benefit in using international standards is the cost savings for all stakeholders, whether vendors or users. For vendors there may be some upfront costs and work incurred but there will be savings on deployment costs, especially if vendors, adhering to IHE Profiles participate in the interoperability testing that Switzerland has laid down, with Projectathons taking place annually.
Today Annatina's main priority is to have the EPR fully up and running with vendors and institutions all equally committed to having full digital data exchange in operation throughout the country. Primary systems from hospitals and clinics are currently connected via IHE Profiles to the EPR on a voluntary basis, and still, many are reluctant to integrate their systems within the EPR because they are not familiar with the IHE Profiles. Through awareness-raising events and hands-on experiences such as the Projectathon, eHealth Suisse tries to show the benefits of the EPR connection through IHE Profiles. There are dozens of companies involved with the EPR Project and about twenty of them regularly participate in the Projectathons, whether at the IHE-Europe Connectathon Week, or at a purely Swiss gathering. The presence of Monitors is important and most vendors return each time keen to check their latest software with the IHE use cases and with their competitors from the interoperability perspective. "A regular Projectathon is beneficial for the Federal Office too, who can detect specification errors and deal with it on the spot before they enter into law; that is a real benefit to all", Annatina says.
The desired practice is about attending the IHE Connectathon to check the basic IHE Profiles and the Projectathon for the Swiss-specific Profiles, where the Monitors have expert skills in relation to Swiss needs, and companies learn from each other. Other European countries do not use the Projectathon event to the same extent as Switzerland does, it seems; Annatina says she will explore this during her upcoming IHE Experience presentation, 13 September.
What of the Future?
"The EPR is currently the main driver of interoperability in the healthcare system", Annatina believes, "The imminent introduction of a Vaccination card into the EPR is also very important, being based on XDS infrastructure and the content on FHIR resource. This is also seen as a significant benefit to attract additional Primary systems providers to the programme" she adds.
"eMedication is the next priority after the Vaccination card, which overtook it for obvious reasons. Once we have the eMedication experience from the CARA EPR Community project working with IHE Pharmacy Profiles that will help decide next steps", Annatina advised.
ePrescription currently remains outside the EPR and it is being examined if this will change or not.
Annatina is passionate about IHE Gazelle being used as a testing tool by participants at the Swiss Projectathon, giving a uniform basis for interoperability testing wherever that may be.
She feels that the European scene is very important for Switzerland and to be seamlessly connected at a European level with other countries for data exchange remains a clear goal for Swiss Healthcare. "Most European countries face similar challenges and working together on solutions, sharing experiences, as we do with Austria and other neighbouring countries in particular, helps towards achieving goals through the very act of interoperability", Annatina comments.
Switzerland has been fortunate in still having face-to-face Projectathons that clearly benefit from social as well as business and technical interaction, so she is looking forward to resuming a face-to-face IHE Europe Connectathon in her home country, especially being jointly held with IHE USA.
Annatina's hopes for the future are that "Interoperability becomes a 'matter of fact/routine' with data being easily and freely shared amongst all stakeholders, but also securely and cost effectively, for the benefit of patient care and with ever more positive outcomes".