IHE-Europe Connectathon 2023
The IHE-Europe Connectathon 2023 will again take place in the beautiful venue of the historic Couvent des Jacobins in Rennes, France, from 25 to 29 September.
Read more on the Connectathon 2023 website here.
Using the Connectathon results
The IHE-Europe Connectathon provides a unique opportunity for vendors to test the interoperability of their products in a structured environment with peer vendors. Participants test against multiple vendors using real-world clinical scenarios following specifications from IHE Profiles. The results of Connectathon testing by participating vendors are available from IHE.

The annual IHE Connectathon affords all companies, large and small, the opportunity to test their own products, across a variety of domains including Radiology, Cardiology, Pathology, Patient Care Devices, Patient Care Coordination, Pharmacy, Laboratory, Dental and IT Infrastructure along with those of their peer vendors.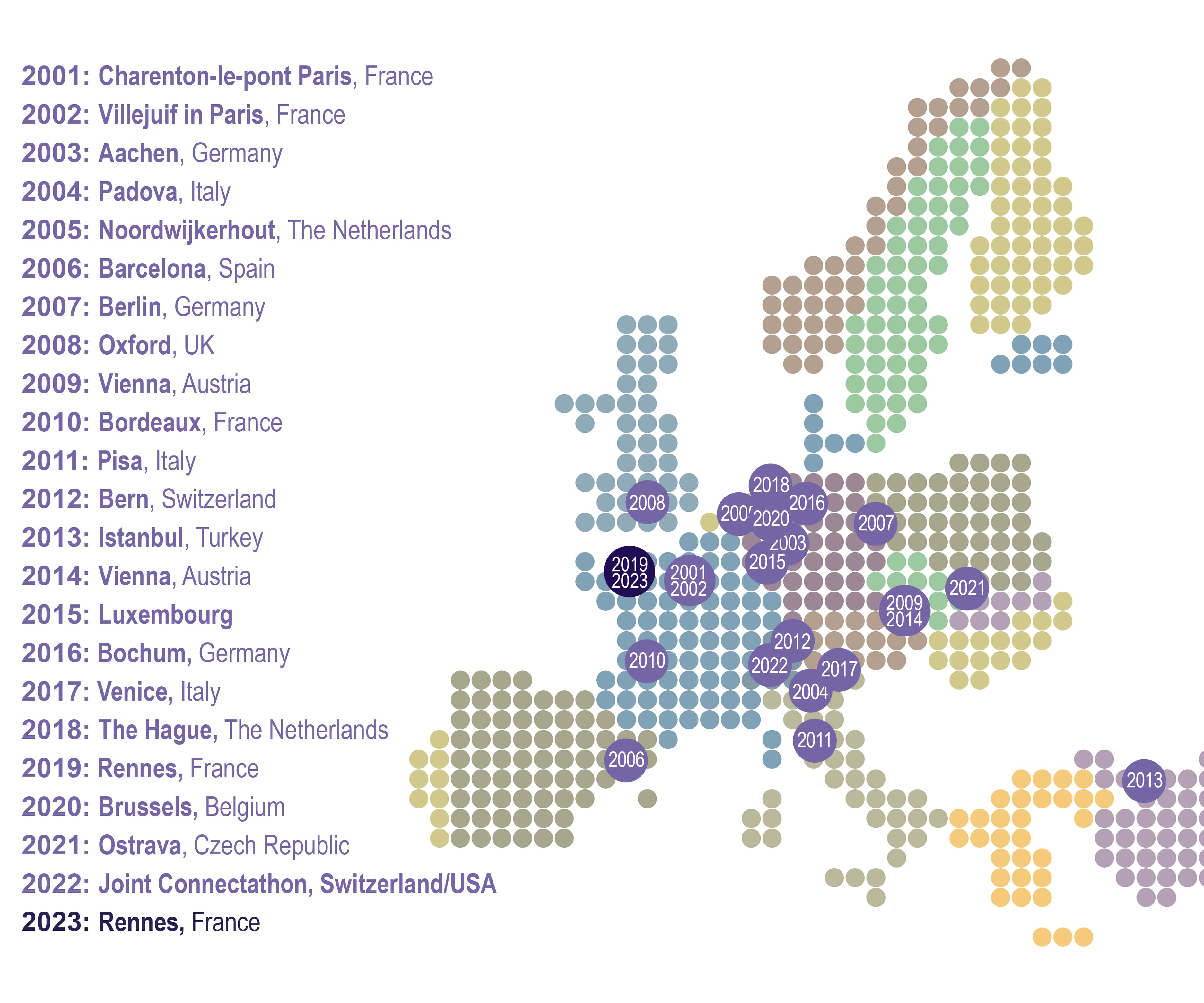 For more information, please also have a look at the IHE-Europe Whitepaper on Connectathon.